Daniel Peace, born in a seaside town, came to Greece -in peace- to interfere with the artistic face of the city.
After wandering around the world, enjoying the nightlife of the big cities and taking part in their artistic activities, he decided that Athens would become the city of his consolidation.
Why did you choose Athens to set up your gallery?
I like Athens, I've visited several times in the past and I think that now it enjoys one of the most beautiful eras. It's widely and intensely vivid, while it's also suitable for activities besides night life. People are wonderful, a unique vibe penetrates the whole city and it's also economically at a point that allows you to venture and eventually create.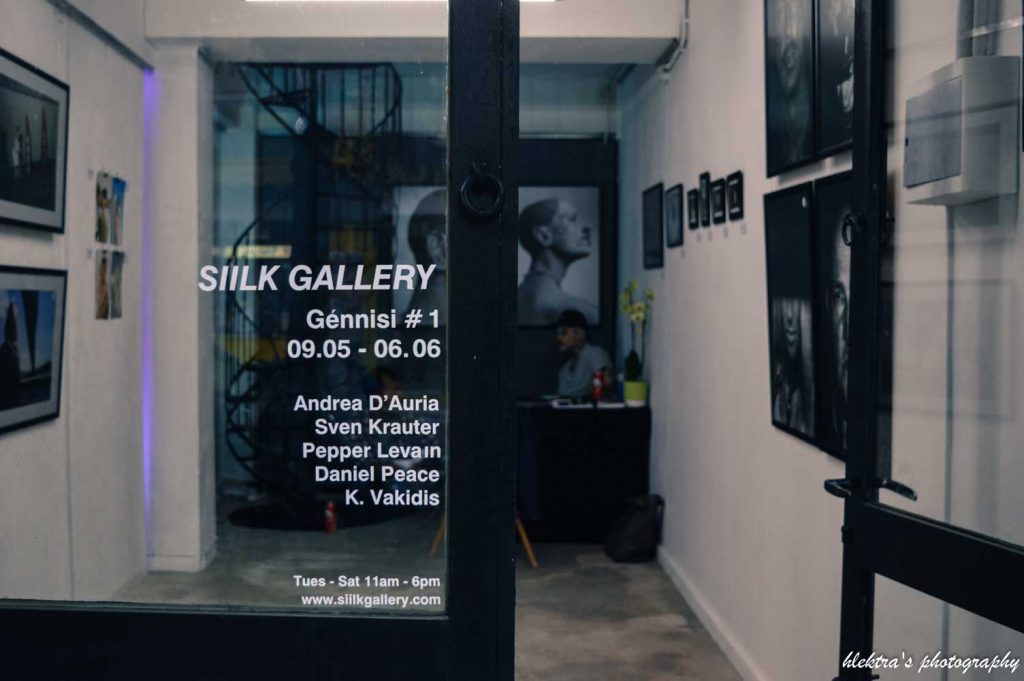 On the minus side?
On the minus, the language is the most difficult I've ever met, but I try my best.
Daniel was born in Newcastle, England, and he describes how hard it was to grow up there. Many quarrels, several problems with the police but also lots of fun alongside. Both his parents were involved in the Arts -his mother an illustrator and his father a designer- so he has visited many museums and as a child he was always surrounded by people of the arts. So, it was a matter of time for his artistic vein to start flowing.
"My first love in Arts was music. I left school to attend a music school where I was taught music and music production. I was also playing in a band, but it was highly affected by electronic music. We used to party a lot, in beaches and abandoned places, and it was extremely entertaining."
While still studying music, Daniel began playing for ever bigger parties and festivals all over Europe until he was invited by a London club for a permanent position on its decks! Daniel accepted and, since he was already in the heart of things, he quit school just before his degree. But djing quickly tired him and, as he says:
"I loved being a dj but after a while it started making me crazy. Among everything I also lost a friend, and somewhere there I cut off from djing and production."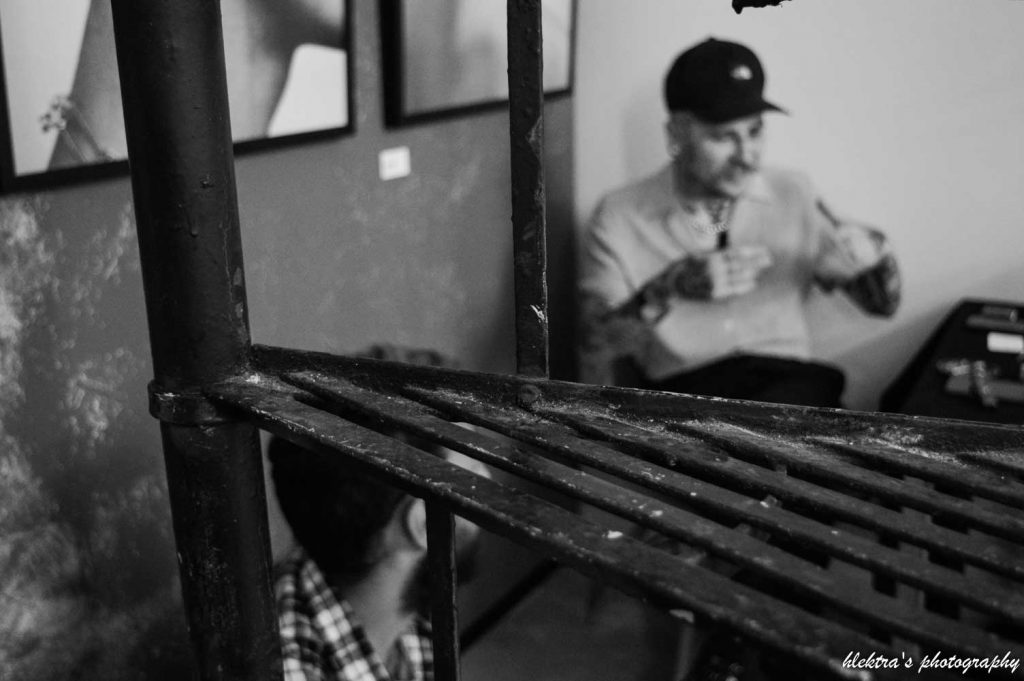 How did photography came up?
I was always tempted by photography and I was tired of watching quickies all the time. So in 2015 I thought I should try it officially and I quickly realized I really enjoyed it! I watched some stuff on the internet to help me get started, I bought a camera and then I started taking pictures.
The Drag Queens theme and this whole scene attracted me a lot. Some people liked that, so they invited me to give 2 shows in Europe. After that, I was morally upgraded and I decided to deal with that from then on.
In order to develop his photographic skills, Daniel moved to the capital of photography, Berlin.
"Berlin was I great help for me to develop my new art. I had a slow start, but I insisted – mainly for the shake of my ex-girlfriend, whom I met there. Insisting was finally a good choice, since after a "cold" first year I met many people, I got involved and started working for the fashion industry.
But the truth is that Berlin tired me. They speak much but act little there and I wanted to move, to leave, mainly because too much partying tired me. With my then girlfriend we talked about places we would like to stay next. At first we focused on Europe, but in the end we decided to take a bigger step and go to Mexico and Mexico City.
Mexico City was fantastic, it's now my favorite city in the world. People are great there, in music they are miles away in terms of listening experience and festivals and there where many musical events going on. Everything is unique in Latin America in our times!"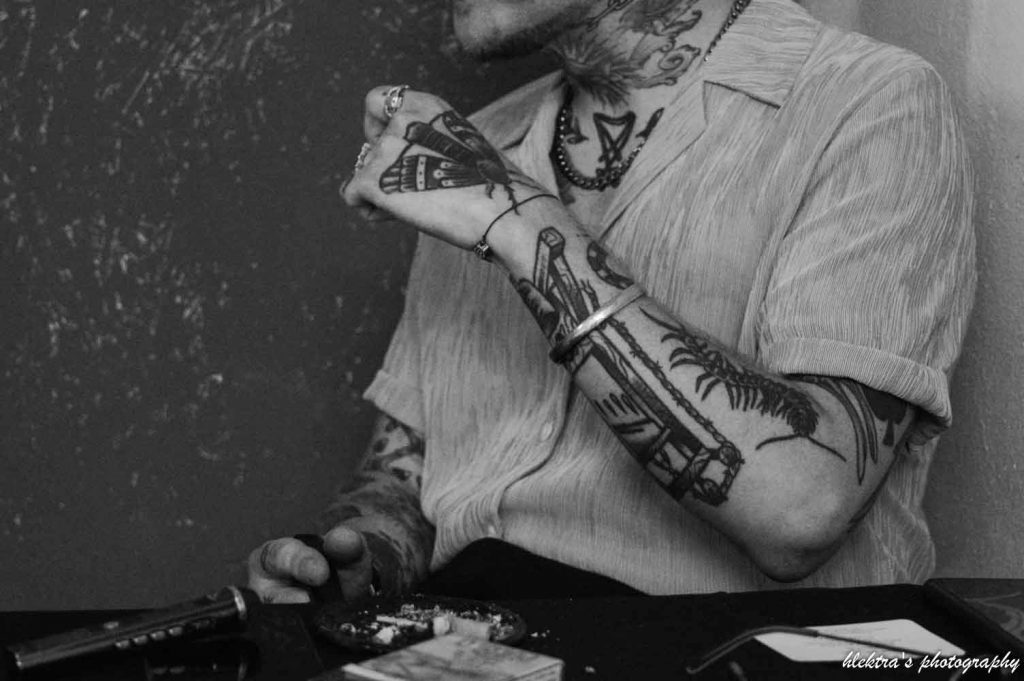 How come you returned to Europe after such an experience?
I wanted to be close to things. Europe and especially Athens are for me strategic places. Having my base here, I can easily wander around the world and do what I really love: Photograph!
Which are your Top 5 European Cities?
Edinburgh, there is something in this medieval and dark city that inspires me a lot!
Paris, for fashion and only for that.
Catania, amazing!
Amsterdam, small and cute.
Lisbon, but it's been several years since I last visited.
What are your immediate plans for Athens and Siilk Gallery?
I soon plan to open the upper floor for exhibitions, so I can organize more collective things. Then in the lower floor, after some amendments, I want to enable the involvement of video content in the exhibitions presented.
What are your own immediate plans?
Once I get set and ready, I want to start photographing again!
---
We thank Hlektra's_Photography for her photographs!
---
Find Daniel Peace on Instagram.
Learn more about Siilk Gallery through the official Facebook page.
Σχόλια